The website is always under construction.
Please check back often...
Call the church if you need more information.​
Everyone is welcome at Christ's Communion Table at St Mark's.
We receive God's gift of grace when we partake of the bread and wine.​
Come... you belong to God... you are his beloved child... Come.​
Rent our facility for your wedding, ​party, meetings
​or other events.
KID ZONE
​​Children are welcome in worship!
​We have a special play area for them in the Sanctuary, stocked with toys for quiet play. ​
Jesus said, "Let the little
​children come to me."
So, please bring them!​​
Want to have a KAH event at your church or organization?
for KAH food & supplies
and we will come to you!​ ​
​$.25/meal is a true bargain!
Help us share the love!​
Donate today!
​St. Mark's Lutheran Church
​
​​Following Christ in Word and Deed ~
Serving All with Grace and Love
​​a congregation of the
Southwest Texas Synod of the
​Evangelical Lutheran Church in America
​
​
​Monday - Wednesday Office Hours ​9:00 a.m.- 12:00 p.m.; 1:00 - 2: p.m.​
Thursday Office Hours
8:30 a.m. to 1:30 p.m.​​
Friday and Saturday Closed​
Open as prescheduled​​
Regularly Scheduled Events
Tuesday
(2nd) Church Council 6:30 p.m.
(3rd ) Women's Bible Study 6:30 pm
Thursday weekly

9:00 - Noon
Seniors' Games/
Prayer Shawl Group
Thursday (1st of month 11:45 a.m.)

Seniors' Birthday Luncheon
St. Mark's is an authorized satellite of Kids Against Hunger/Freedom Foods which provides a nutritious, vitamin fortified rice based meal. Local volunteers work together to fundraise, order, assemble food packets, box and ship food to local food ministries, and national and international hunger relief agencies.
Come join us in this incredibly fulfilling ministry that answers Jesus' instructions to His disciples on how to feed the 5000.
​He told them,

"You feed them."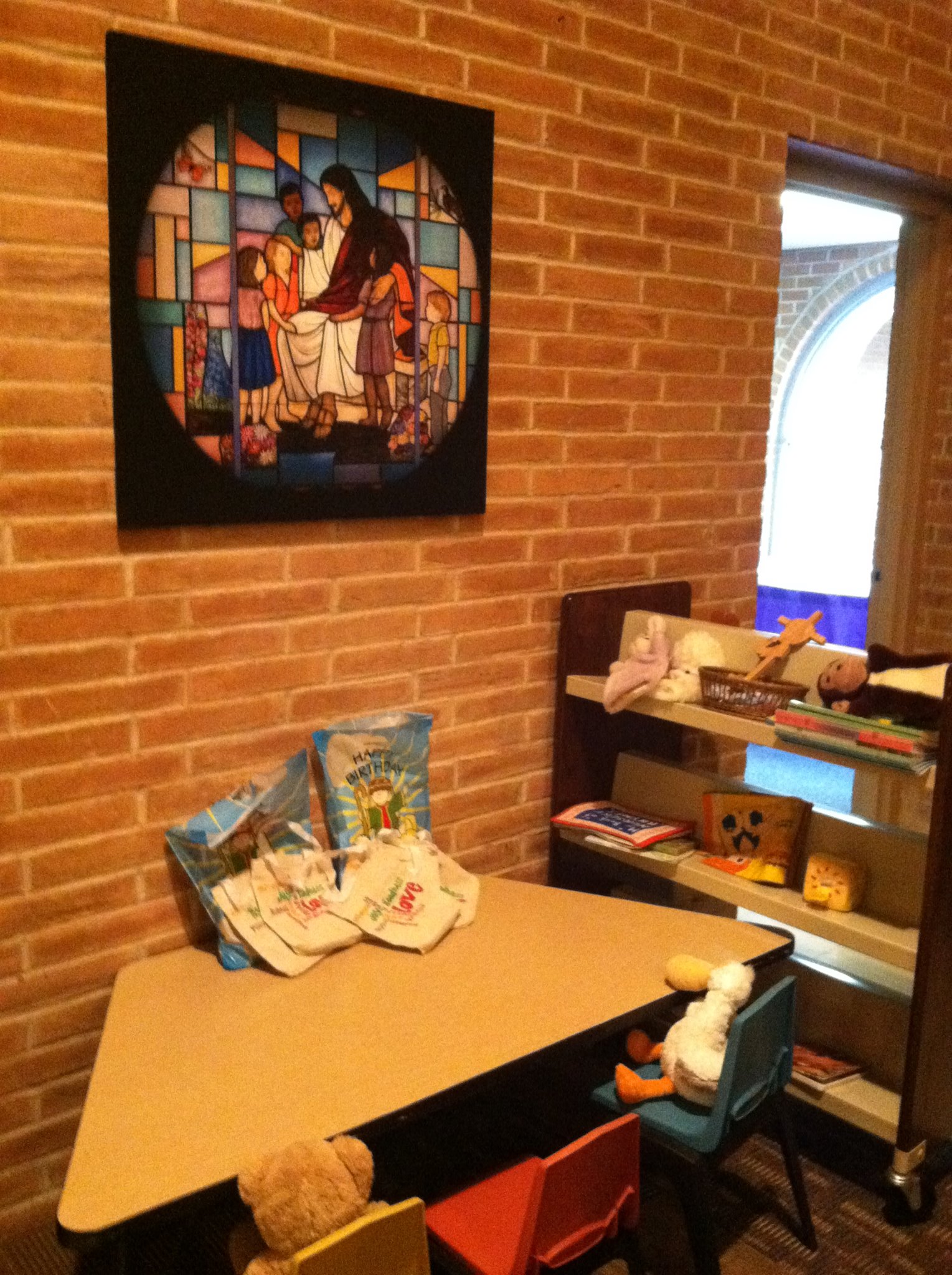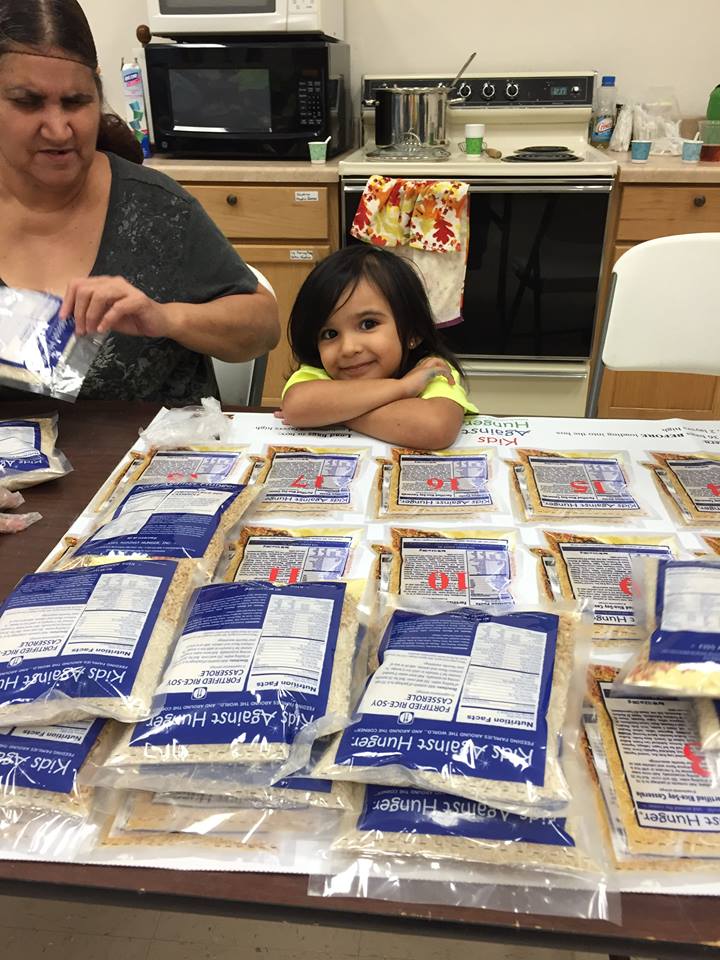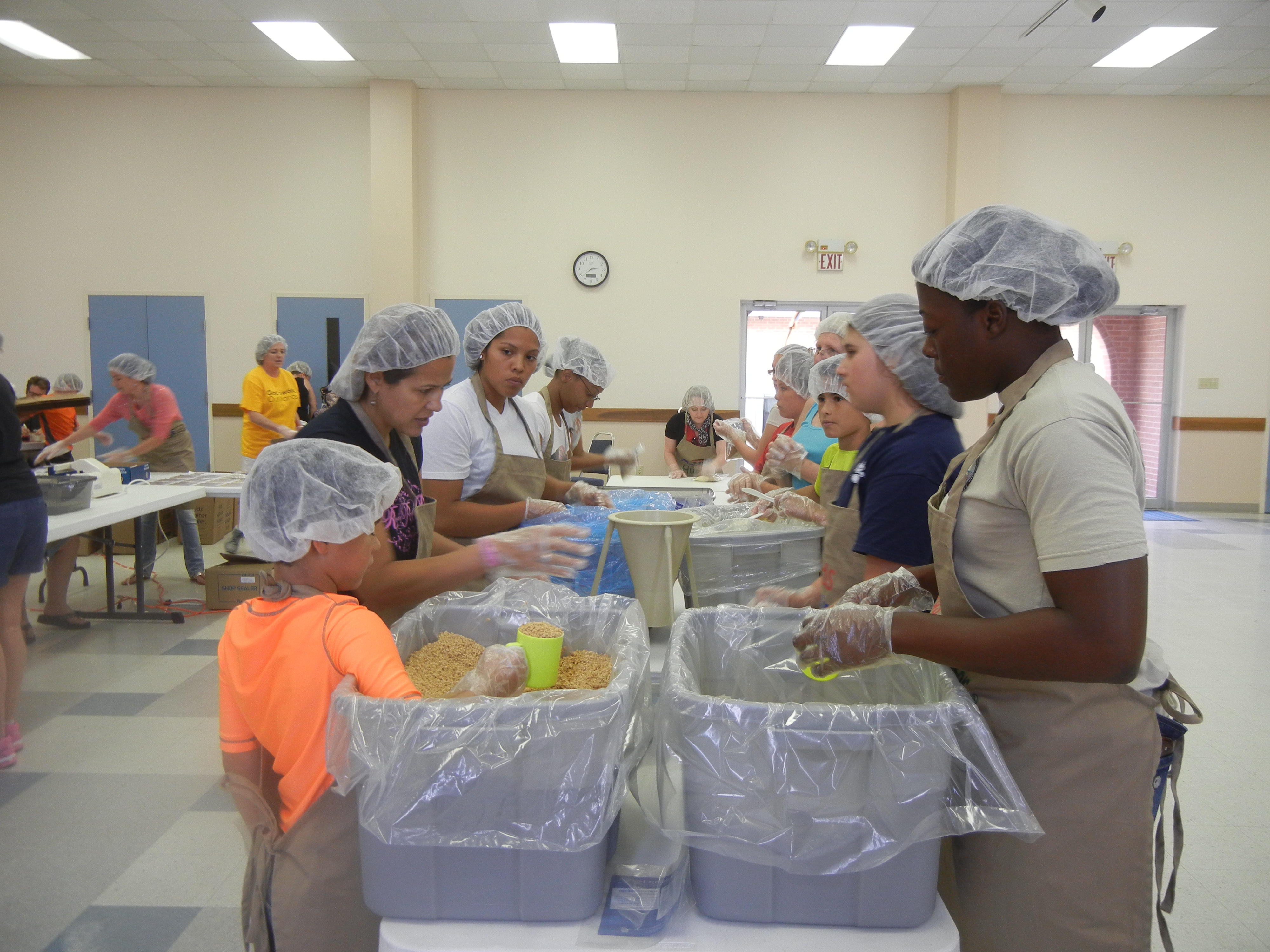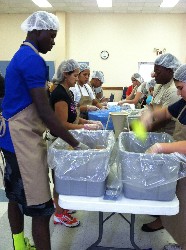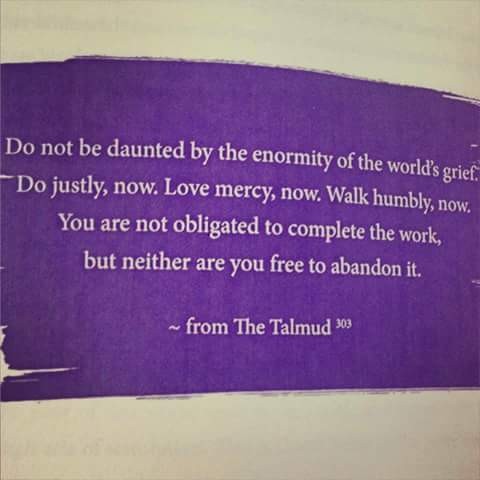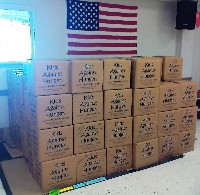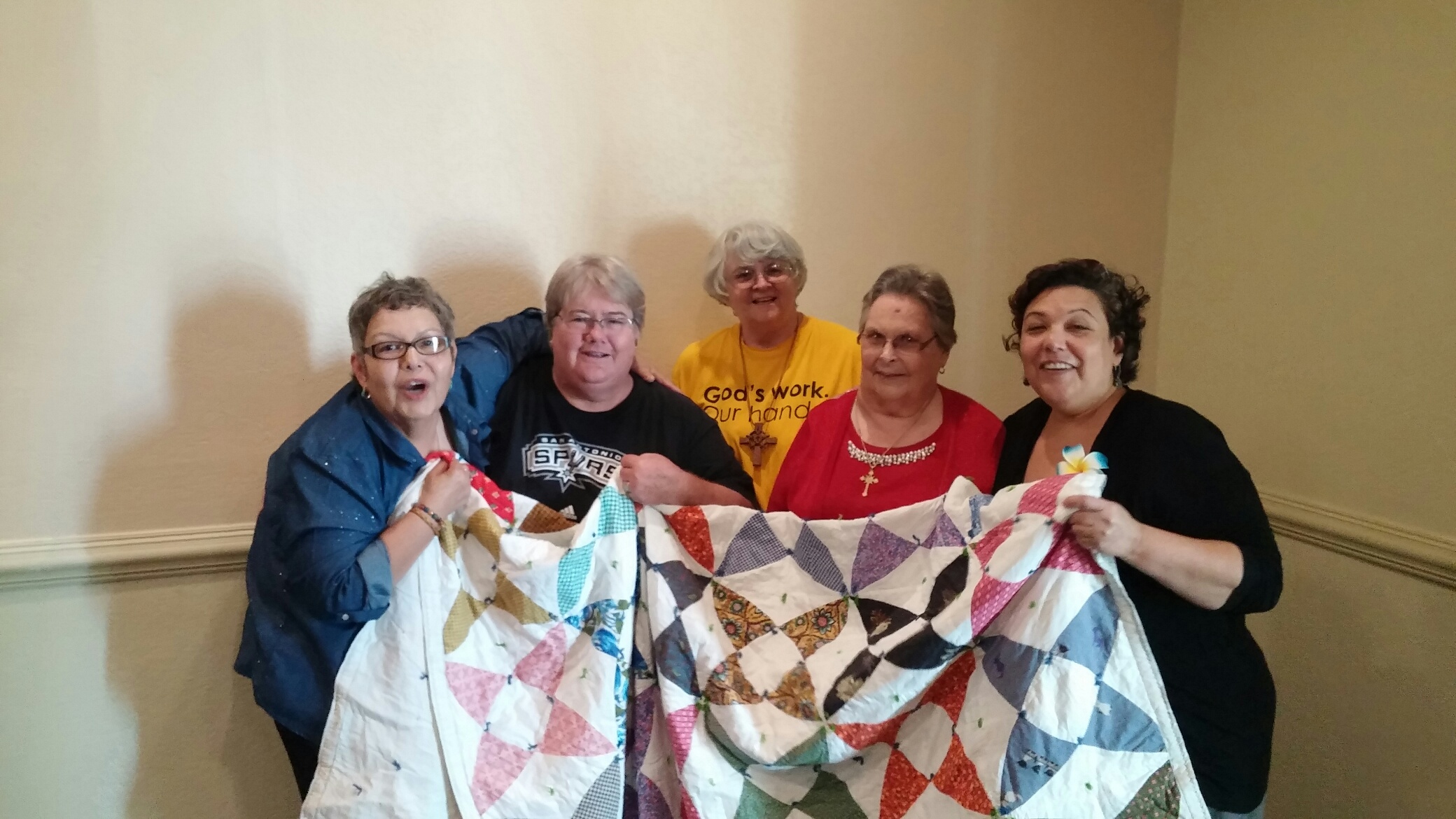 Join us every Thursday at 9:00 . to 11:30 a.m. We play some expert level games and make some incredible prayer shawls and quilts for those in need. We would love to discuss how St. Mark's serves our community, our region and our broader world in love and grace. ALL are welcome here.
Meals Packed in 2019
35,178
Meals Packed since

Feb 8 2014

541,626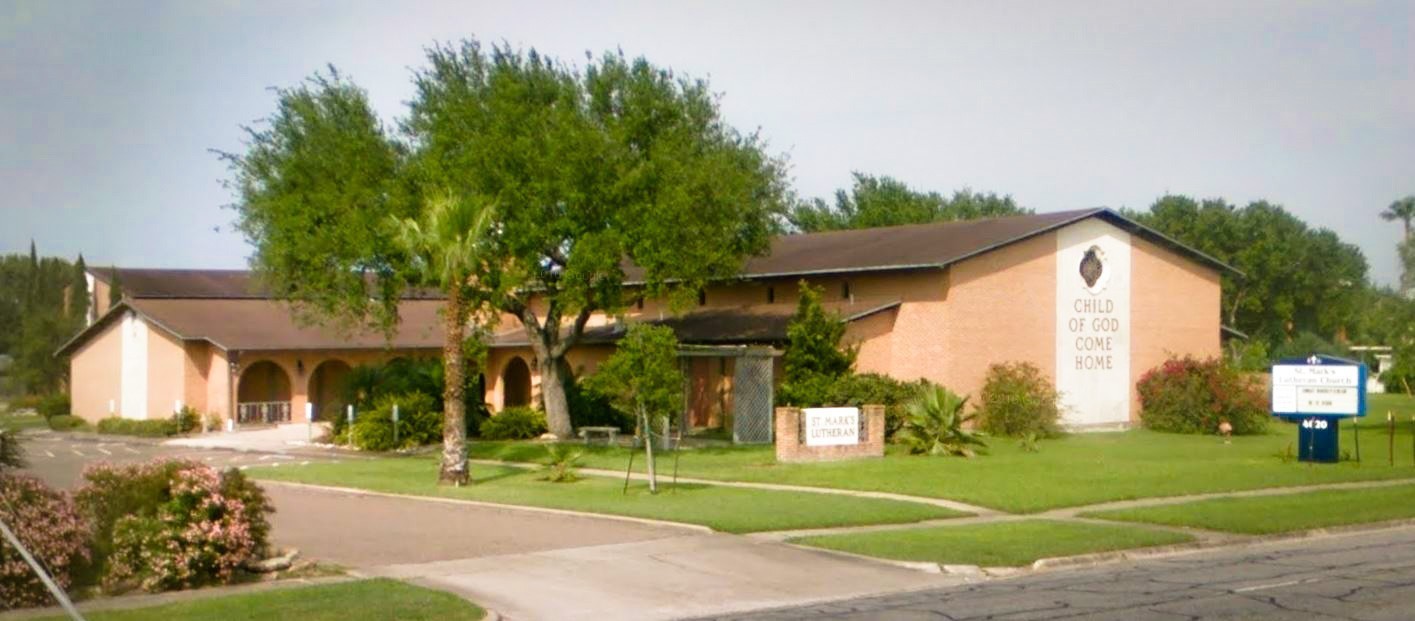 Lutherans are "people of grace."

Grace is the unconditional love
and forgiveness that
God gives to us.
We "pay it forward"
by sharing the grace of God with everyone...
yes... everyone!
We are all created and loved by God...
and no matter what we do
or don't do...
that will never change.
Come...
receive and share
the grace of God with us!
​4620 South Alameda
​Corpus Christi, TX 78412
​361-992-5973 ​ ​
3stmarkscctx@gmail.com
http://www.stmarks-corpuschristi.org/​
Donations can be also be mailed
to the address listed above!
TAMUCC Little Event Packing Event
October 26, 2019

10:00 a.m. - 2:00 p.m.
St. Mark's Lutheran Church
Fellowship Hall
Benefiting Coastal Bend
. September Events
September 8 – Lutheran Day of Service
("God's Work, Our Hands" Sunday)
Kids Against Hunger Packing Event – 1:30–4:30 p.m.
56 volunteers packed 13,686 meals which were donated to The Food Bank.

October Events
October 11, 7 p.m. – Fall Harvest Dinner (Fundraiser)
Best prime rib dinner in S. Texas, with baked
potato, veggies, salad, rolls, and dessert.
Tickets $25 each. Call church for tickets or use
the donate button above.
October 13 – Bishop Sue Briner celebrates
Service of Word & Eucharist.
Join us for a potluck with the Bishop after the
service. Ham will be provided.
October 20 – Women of the ELCA Thankoffering
Service
WELCA Bazaar and Soup Luncheon. Tasty
lunch and bazaar items for purchase, tickets for
lunch and the quilt/gift card raffle will be
available soon.